According to the Pew Research Center, there are approximately 32,000 gun-related deaths annually in the United States; 19,000 are suicide, 11,000 are homicide, and the rest are accidents, police shootings or of unknown causation. Moreover, there are more than 78,000 nonfatal gun wounds each year. Given the disproportionate number of victims that are less than 40 years of age, the morbidity and mortality of gun violence is significant. Physicians are involved with many types of public health issues, but few are as controversial or divisive as gun safety. Is it really an issue that falls within the medical domain?
Medscape is an online educational site that is owned by WebMD. It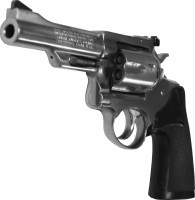 conducted a survey specifically asking if it was ethically correct for physicians to conduct gun counseling as part of a comprehensive examination. 47% of physician respondents said 'yes', 39% said 'no', and 14% said 'maybe'. Not all of the 'no's were ideologies. Most were apolitical, stating they do not have time for gun discussions, as they do not really have time to address the other issues they consider more important for their patients' well-being. Many voiced concerns of privacy and bringing up this contentious topic could harm the doctor-patient relationship.
There are two examples where gun counseling is deemed a physician's duty and role. Dr. Vivek Murthy, the Surgeon General of the United States, has categorically stated that gun ownership per se, not just gun safety, is a public health issue. Also, the American Academy of Pediatrics (AAP) considers gun safety comparable to seatbelt safety, bicycle helmets, lead paint and securing poisonous household products. Intuitively, the AAP's championing of gun safety counseling should be less offensive to gun rights activists. It is not saying 'yea' or 'nay' over the right to bear arms, but acknowledging that guns are prevalent. Children are not choosing to use, nor be exposed to them, but they can become innocent victims of a tragic mishap if guns are not secured properly.
The picture is murkier for the adult population. Obviously gun safety is not priority one for neurosurgeons, gastroenterologists and other providers of intense specialty care; however, internists and family practitioners provide annual, comprehensive, healthcare treatment and screening during which time they question their patients' alcohol, recreational drug and tobacco usage, safe sex practices, and wearing protective equipment, as well as dangerous hobbies and occupational hazards. Is it so unreasonable to ask if there are secured firearms in the home? Any more unreasonable than when an ER doctor asks a woman or child about potential spousal or parental abuse? We are not debating Second Amendment rights, and certainly physicians are asking their patients information far more intimate than where they store their Glock .40 caliber pistol.
By Norman Silverman, MD, with Ryan McKennon, DO and Ren Carlton