About Us
Core values
Honest - We do what we say we are going to do

Excellent - We over-perform and exceed expectations

Creative - We find better ways of doing things

Innovative - We leverage technology

Generous - We support people, organizations, and causes that we believe in
Team

Ren J. Carlton – Managing Director
Ren has spent most of his career starting, growing, and selling businesses. After graduating college, Ren earned his CPA license and served as the CFO for a Tier 1 manufacturing company. His passion for business led him to leave his position as CFO to pursue a number of entrepreneurial opportunities. Ren now actively launches, grows, and sells businesses. In addition, Ren enjoys helping entrepreneurs pursue bold, fearless goals. Along the way, Ren hosted an award-winning radio show, wrote a successful book, and presented to various groups throughout the United States.
Throughout Ren's career he has received the following awards and recognition:
• Leader and Innovator by Lawrence Technological University - 2014
• Crain's Detroit Business "40 Under 40" award - 2012
• DBusiness "30 in Their Thirties" - 2011
• Corp! Magazine "Best of Michigan Business" (Dynamic Advisory Solutions) - 2009
• Small Business Council of America, "Best of Business" (Dynamic Advisory Solutions) - 2009
• Corp! Magazine "Entrepreneur of Distinction" - 2008
• Small Business Administration (SBA) "Small Business Journalist of the Year" (Business Realty Network) - 2007
---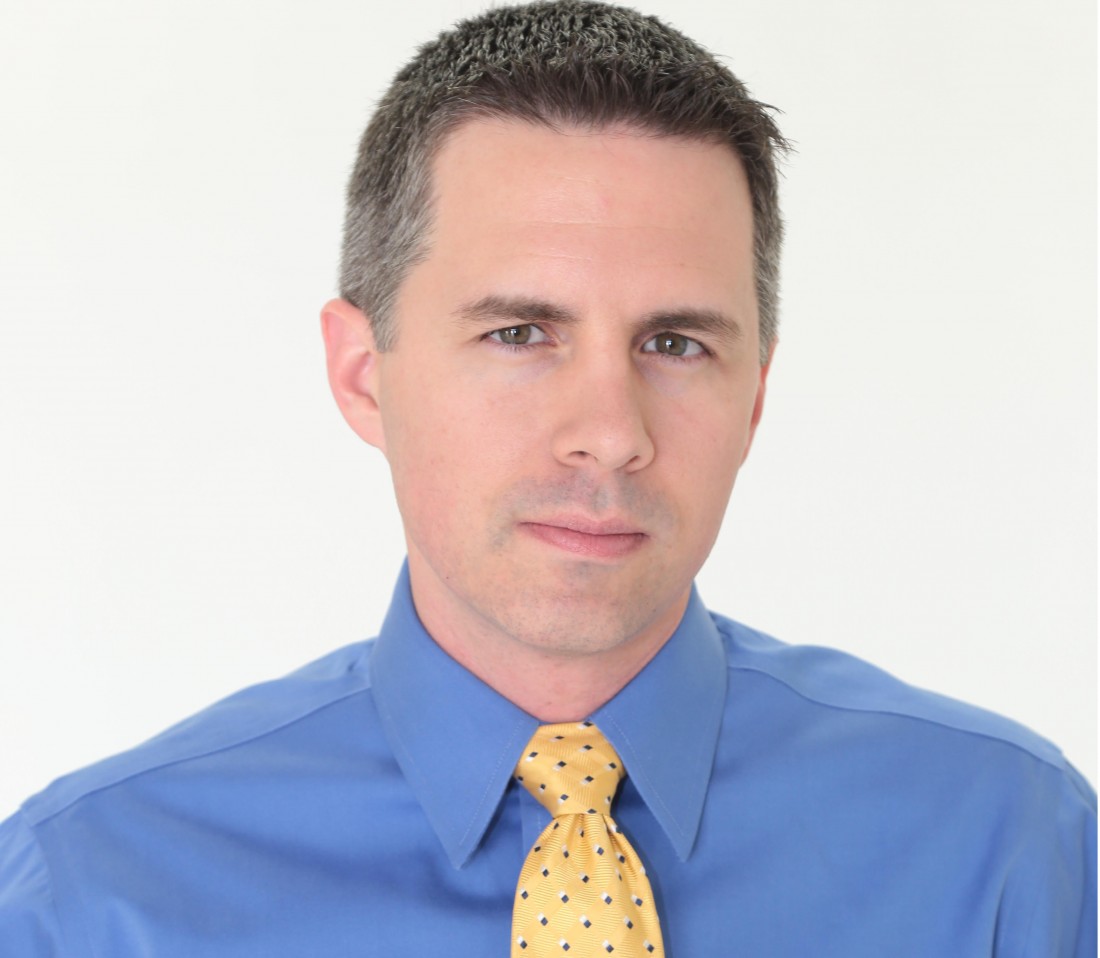 Ryan McKennon DO – Director
Dr. Ryan McKennon was raised, and attended high school in, Grand Ledge, Michigan. From there he attended Michigan State University where he obtained a Bachelors of Science in Human Biology in 2001. He continued at his education at Michigan State's College of Osteopathic Medicine and graduated with his DO degree in 2005.
Following graduation he completed four years of residency in Emergency Medicine at Mt. Clemens General Hospital in Emergency Medicine. After finishing his residency in 2009 he began working as a staff physician at Henry Ford Fairlane Emergency Department. He is currently serving in the ER as the assistant division head and education director. He is also currently attending law school at Western Michigan University Thomas Cooley Law School with an anticipated graduation date of May 2017.
---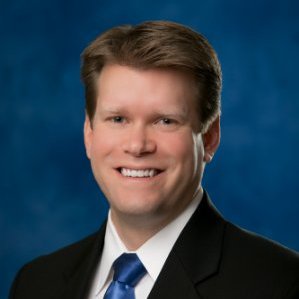 Dr. Timothy M. Wasmund, D.C. – Director
Dr. Timothy Wasmund is a chiropractic physician in Clinton Township, MI. A graduate of the University of Detroit Mercy and National University of Health Sciences Dr. Wasmund aims to educate his patients on the best of what health care has to offer for their current problem. Beyond his doctorate in chiropractic medicine Dr.Wasmund hold certifications in acupuncture, hypnotherapy and Reiki. For the past five years Dr. Wasmund had been an affiliate physician with one of Michigan's largest neurosurgery and pain management groups. During this time he has integrated complementary medicine modalities with more traditional medical treatment to the benefit of his patients.
---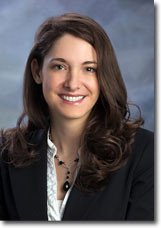 Jaime Hope, MD – Director of Community Outreach
Dr. Jaime Hope was raised in Lake Orion, MI. She attended Michigan State University and graduated with Honors, receiving a Bachelor of Science Degree in Human Biology with a specialization in Health and Humanities.
She attended medical school at Michigan State University's College of Human Medicine. During medical school, she was a leader in Tobacco Free Michigan Active Doctors, the was a founder of the Student Wellness Committee and served as a tutor to incoming medical students. She completed a residency in Emergency Medicine at Beaumont Hospital Royal Oak's Level I trauma center and upon graduation, was named Resident of the Year as awarded by the Emergency Department staff. Since 2008, she has been an attending physician in the Emergency Department at Beaumont Royal Oak and has served at the Grosse Pointe location in the past. She has served as an applicant screener and interviewer for Oakland University William Beaumont School of Medicine and has recently been elevated to the post of Clinical Medicine professor. She teaches in the Promotion and Maintenance of Health course for the medical students and as an advisor for the Lifestyle Medicine Interest Group. She also works at Allure Medical Spa. She is passionate about nutrition, fitness, behavior change and healthy lifestyle and has done community seminars for years about these topics. She is excited about Community Outreach and is excited to create opportunities for physicians to volunteer and make Michigan a healthier state!
---

Mark A. Davison – Advisor
Mark has a built a strong portfolio of experience and accomplishments over a 30 year career focused on launching, growing and improving businesses across multiple industries. He earned a Bachelor's degree in Mechanical Engineering, placing first in his class, from McMaster University and later earned an MBA at the Harvard Graduate School of Business Administration, with emphasis in Strategy, Finance, and Entrepreneurial Ventures. Mark first came to Michigan, accepting a position at the General Motors Corporate Headquarters, where he advised C-Level executives on new product programs and Corporate Development initiatives around the world.
After GM, Mark successfully led the financial turnaround and growth of a multinational business as a Divisional President at Fleck Manufacturing. He progressed through roles of increasing scope at companies like TRW, A. O. Smith, and Robert Bosch, where he led marketing, planning, and corporate development activities for its North American business. Over the past decade, Mark led the profitable growth of TAG Holdings, LLC portfolio of companies to revenues of over $750 million, by developing and launching new companies via Start-up, Joint Venture, M&A, or combination.
Mark has been an Officer and serves on the Board of Directors of The Harvard Business School Club of Michigan, as well as the HBS Not for Profit Leadership Collaborative. He is active in his community and has served multiple terms as an Officer and Trustee of the Bloomfield Village Association.
Wesley Mathews - Director of Web-Based Marketing
Wesley Mathews is CEO & Co-Founder of High Level Marketing one of Michigan's fastest-growing Web Marketing Companies, with annual sales over $3.5M. High Level Marketing provides Website Design/Development, SEO, PPC, Email Marketing, Social Media and more.
High Level Marketing is headquartered in West Bloomfield, MI with clients across North America and Canada. Wes resides in Michigan with his wife and 4 boys and enjoys golfing, fishing, hockey, hunting, and relaxing.
---
Erik Meier, Director of Marketing & Communication
Erik Meier is the Founder/CEO of the EAM Consulting Group and President of Sandler Training, a sales and management training company with offices in Troy, Michigan. EAM specializes building benchmark sales teams by helping to find and hire the best in class sales talent, deliver on-going reinforcement sales and management training for companies looking to grow their top and bottom line sales revenues, and supporting it all through cutting edge sales enablement software.
He is a well-respected and sough after speaker on the topics of Sales Management, Leadership, Negotiations, and has worked with hundreds of business owners, entrepreneurs, and sales professionals, to increase the profitability of their organizations. www.meier.sandler.com
---

Jonathan C. Lanesky, Advisor
Jonathan C. Lanesky is the Vice President and an attorney at Professional Casualty Association. Mr. Lanesky has practiced in all areas of healthcare law and has devoted a substantial portion of his practice to representing healthcare providers and healthcare facilities in medical malpractice lawsuits along with licensure and staff privilege matters.
Mr Lanesky has been practicing law for approximately 17 years, and a majority of that time he has assisted the healthcare professional. Starting at a very young age, he was exposed to the medical legal world as his father was practicing urologist in the Detroit area.
One of Mr. Lanesky specialties is in providing proactive risk counseling services to help physicians reduce the likelihood of facing litigation, and thus limiting financial loss if a claim was filed.
Mr. Lanesky received his undergraduate degree from American University and his Juris Doctor degree from Michigan State University – Detroit College of Law. He is a member of the State Bar of Michigan, Oakland County Bar Association & Michigan Defense Trial Counsel.